Kingtone 5-10km 1800/2100MHz Long Distance MOBILE COMMUNICATION REPEATER DUAL BAND FIBER OPTICAL REPEATER Donor Unit & Remote Unit
Product Detail
Product Tags
Telecommunications equipment supplier-Quanzhou Kingtone offer the Dual-band Fiber Optical Repeater is an integrated solution for coverage enhancement. The system consists
of the Master Optical Unit (MOU) and Remote Unit (RU).
Dual Band Fiber Repeater is designed to integrate dual band systems, and extend the mobile signal via the distributed antenna system for indoor coverage or transmitted the signal through the fiber optic cable to a distant area for providing or improving coverage.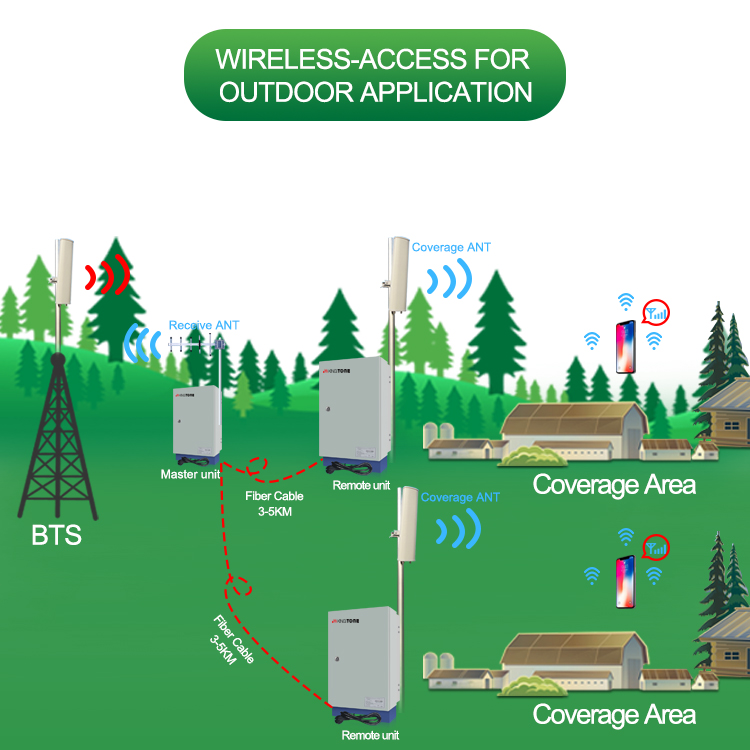 Features:
1,Support Dual Band System,e.g., LTE1800+WCDMA2100. Dual-band configuration supports two frequency bands in a single system.
2,Full operation bandwidth system supports multi-operator or multi-network application.
3, Single optical fiber between Master Optical Unit (MOU) and Remote Unit (RU).
4, RU can be remotely controlled via the optical fiber link.
5, The equipment enclosure of RU is designed for all-weather outdoor installation –Waterproof, damp-proof and omni-sealed (IP65).
6, Optical transmission up to 20km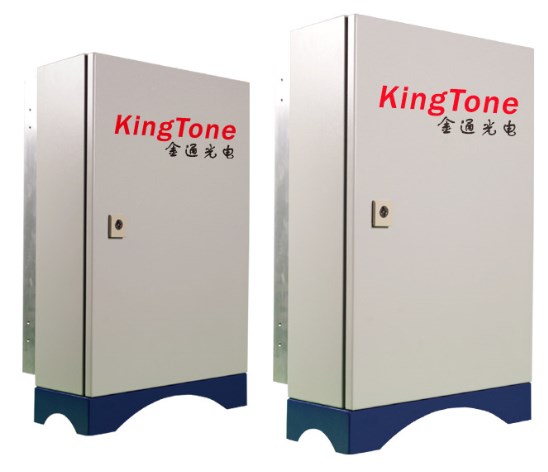 This solution is an effective point-to-multipoint distributed antenna system that provides effective coverage enhancement. It uses single-mode fibre and is suitable for applications where large signal coverage is required, such as citywide enhancement, highway and canyons, campus, underground tunnels, airports and convention centres, etc.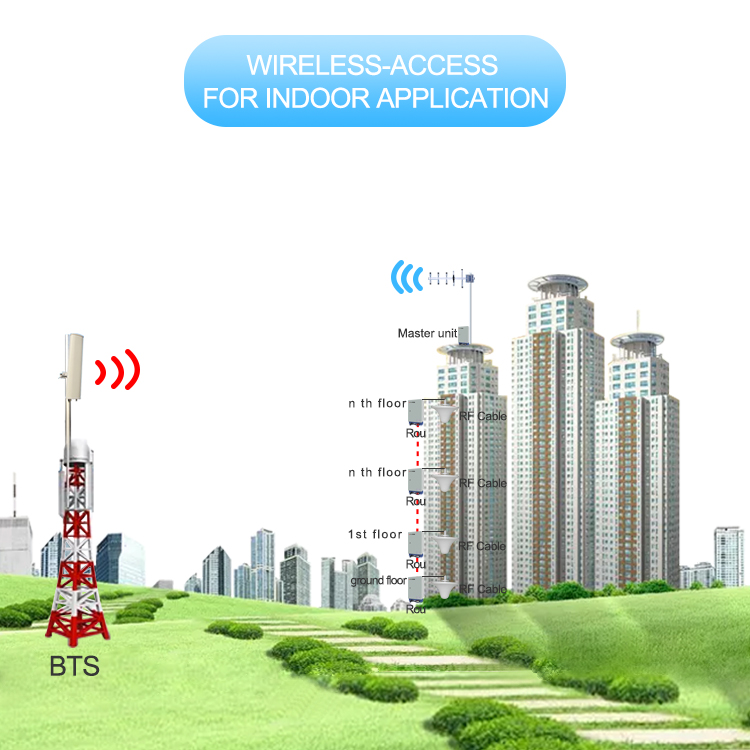 ---
Previous:
Kingtone Five Band 20/8/3/1/7 Cellphone Booster 800 900 1800 2100 2600Mhz Cellular Amplifier GSM 2G 3G 4G Mobile Phone Signal Booster
Next:
Kingtone New Arrival Portable 5W Mini Duplexer Ham Radio Amplifier UHF Radio Repeater for Two Way Radio Walkie Talkie in-building
---