Kingtone High Performance Mobile Signal 900/1800/2100/2600 Quad Band Repeater Gsm 3G 4G Data Network Booster
Product Detail
Product Tags
What is the booster?
Cell phone signal booster(also named repeater, amplifier) is a product designed to solve the mobile phone blind signal. As the mobile phone signal is transmitted by electromagnetic waves to establish a communications link, however there are a lot barriers make it is unavailable to get sound signal. When people enter some tall buildings, some places basement malls, restaurants and parking lot, some places of enteretainment such as karaoke sauna and massage, some public place such as subway, tunnel and etc. Where cell phone signals can not reach, now the cell phone signal booster can solve these problems! The entire range of mobile phone signals can be well used; We all will get great convenience and benefit from sound signal.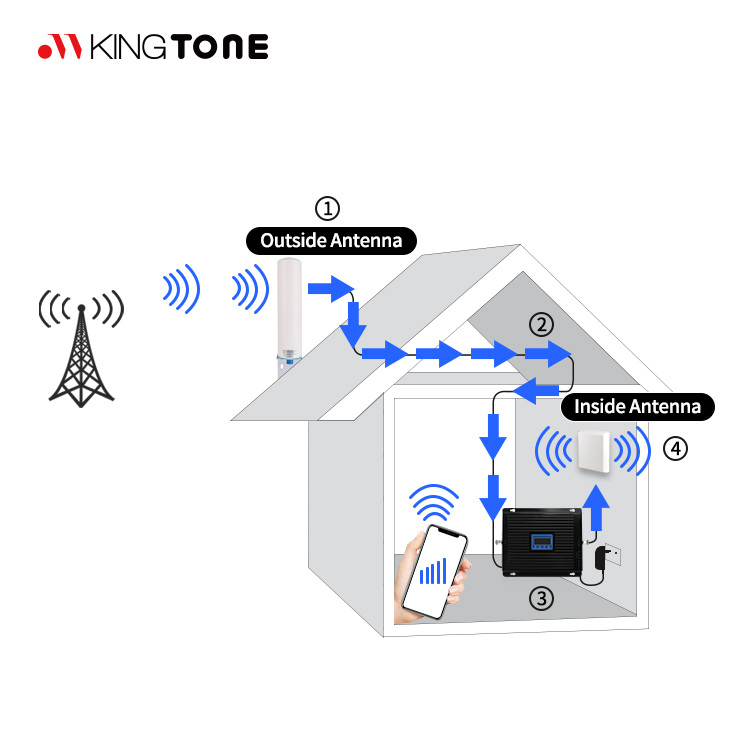 Our boosters are the perfect solutions for a wireless improvement in the mobile reception!
This booster is suitable for GSM 900mhz DCS1800mhz WCDMA2100mhz LTE2600MHZ frequency band.
1.It can boost 2G 3G voice 4G data.
Perfect for 1 – 2 room or small offices: Say goodbye to dropped calls in your home.
2.Frequency Range:
Band8 -B8 (GSM900): UL:890~915mhz;DL:935~960mhz;
Band3 -B3 (DCS1800): UL:1710~1785mhz;DL:1805~1880mhz;
Band1 -B1 (WCDMA 2100): UL:1920~1980mhz;DL:2110~2170mhz;
Band7 -B7 (LTE2600): UL:2500~2570mhz;DL:2620~2690mhz;
3.With LCD Display , can indicate the signal status.
4.Coverage area: cover about 300-500sqm without barrier.1 antenna cover about 100-150sqm.
5.High linear design, ALC technology.
6.1 set should with 2G 3G 4G outdoor antenna,2G 3G 4G indoor antenna, signal repeater. Ideal for home used. (Customized antennas & cable length, more details,please contact with Anna: WhatsApp +86 15392188577)
7.Improve Indoor mobile signal,no more dropping calls,no more bad network speed.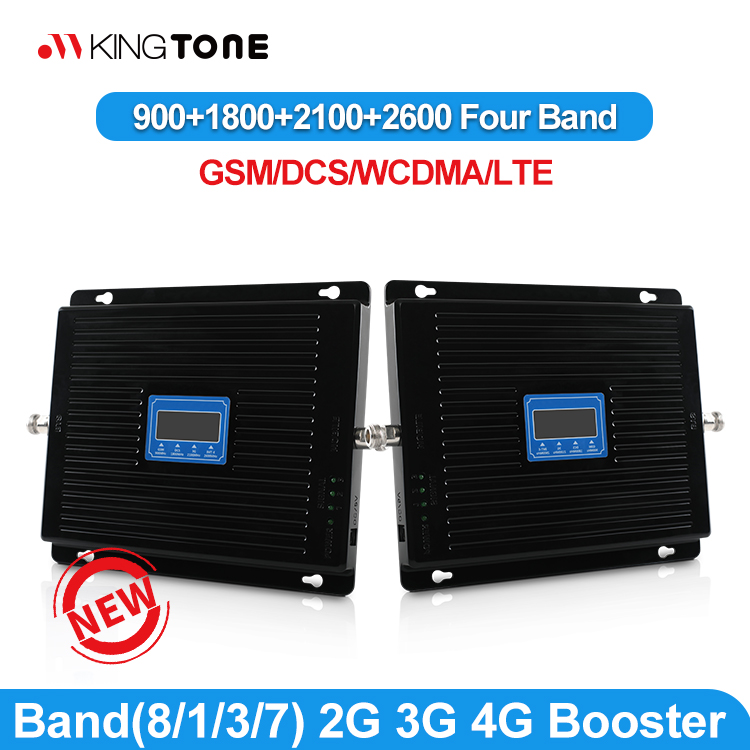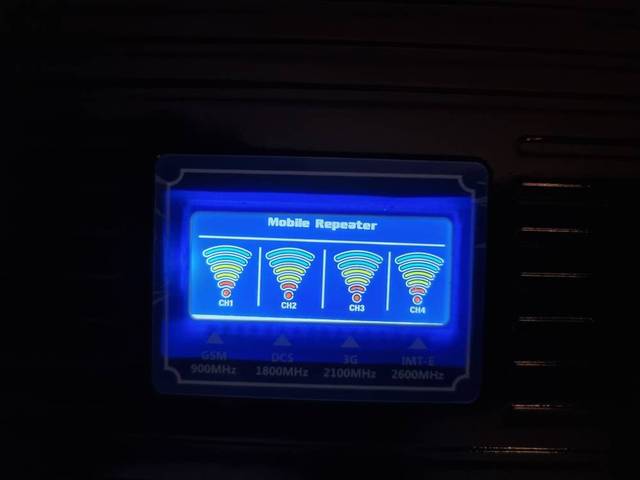 ---
Next:
Factory Price Cellular LTE Cell Phone Signal Amplifier Tri Band GSM/DCS/WCDMA 2G 3G 4G Mobile Signal Booster
---