Kingtone Supply DCS 1800MHZ GSM 1800 2G 4G LTE Cell Phone Signal Repeater Booster Mobile Phone Signal Amplifier For Voice & 4G Datas (LTE-1800MHz)
Product Detail
Product Tags
Kingtone Supply DCS 1800MHZ GSM 1800 2G 4G LTE Cell Phone Signal Repeater Booster Mobile Phone Signal Amplifier For Voice & 4G Datas (LTE-1800MHz) it is used for large coverage applications, such as town, village, tunnel and etc. This mobile signal booster can be used in indoor and outdoor.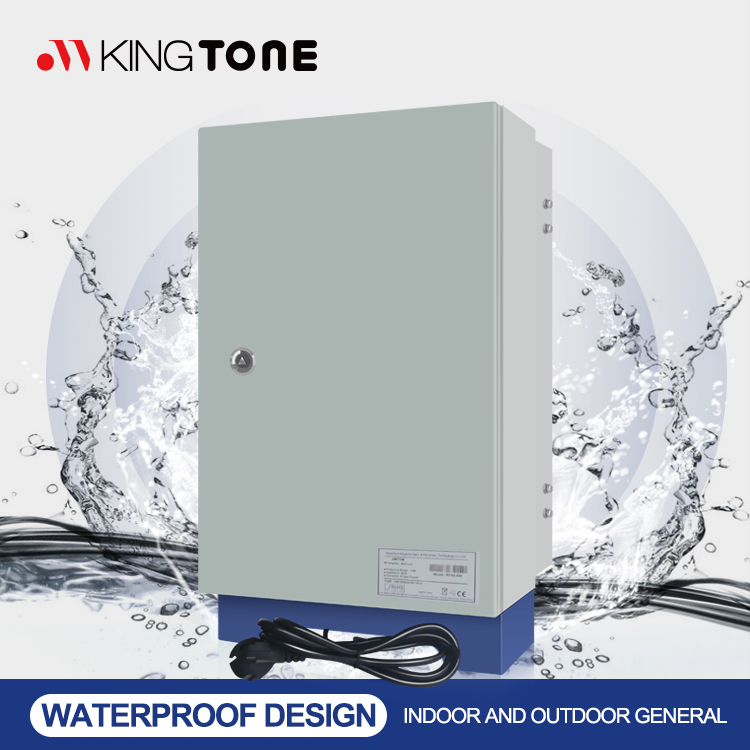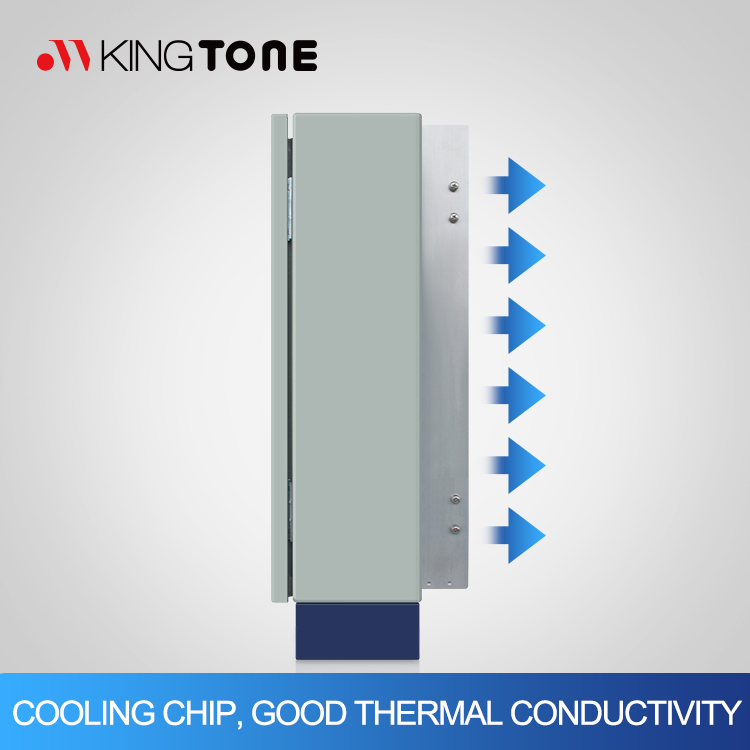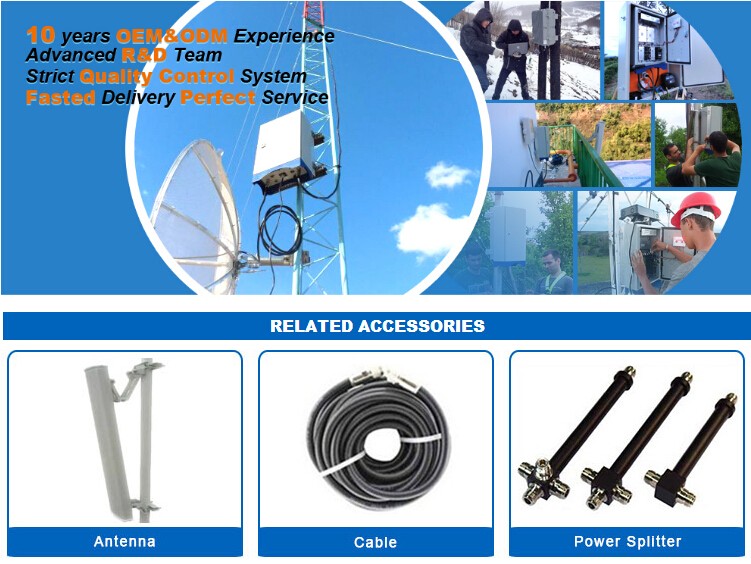 Product features:
(1).It has the function of AGC, which can keep the power output constant and ensure the stability and reliability of the product.
(2).Self excitation automatic detection and elimination function.
(3).Output Power 0.5W-30W for large coverage application;.
(4).Details repeater parameters and status can be monitoring by Control Panel, such as temperature, output power level, gain, ATT,VSWR etc;
(5).The case adopts high heat dissipation design, special door lock, effective waterproof, moisture-proof and corrosion-resistant, and is competent for all-weather outdoor work.
(6).Compact size and light weight, easy to install on wall or pole;
(7).Repeater can be customized according to the special requirements of customers.
Technical Specifications:
Items
Testing Condition
Specification
MEMO
Uplink
Downlink

Working Frequency(MHz)

Nominal Frequency

1710 – 1785 MHz

1805 – 1880 MHz

2G/3G/4G

Gain(dB)

Nominal Output Power-5dB

95±3

 

Output Power (dBm)

modulating signal

+33

+40

 

ALC (dBm)

Input Signal add 20dB

△Po≤±1

 

Noise Figure (dB)

Working in-band(Max. Gain)

≤5

 

Ripple in-band (dB)

Nominal Output Power -5dB

≤3

 

Frequency Tolerance (ppm)

Nominal Output Power

≤0.05

 

Time Delay (us)

Working in-band

≤5

 

ACLR

Working in-band

Compatible with 3GPP TS 36.143 and 3GPP TS 36.106

For 3G, PAR=8

Spectrum Mask

Working in-band

Compatible with 3GPP TS 36.143 and 3GPP TS 36.106

For 3G, PAR=8

Gain Adjustment Step (dB)

Nominal Output Power -5dB

1dB

 

Gain Adjustment Range(dB)

Nominal Output Power -5dB

≥30

 

Gain Adjustable Linear(dB)

10dB

Nominal Output Power -5dB

±1.0

 

20dB

Nominal Output Power -5dB

±1.0

 

30dB

Nominal Output Power -5dB

±1.5

 

Spurious Emission(dBm)

9kHz-1GHz

BW:30KHz

≤-36

≤-36

 

 

 

 

 

 

1GHz-12.75GHz

BW:30KHz

≤-30

≤-30

 

VSWR

BS/MS Port

1.5

 

I/O Port

N-Female

 

Impedance

50ohm

 

Operating Temperature

-25°C ~+55°C

 

Relative Humidity

Max. 95%

 

Power Supply

DC-24V/AC220V(50Hz)/AC110V(60Hz)( ±15%)

 

Remote Monitoring Function(option)

Real-time alarm for Door Status, Temperature, Power Supply, VSWR, Output Power

 

Remote Control Module(option)

RS232 or RJ45 + Wireless Modem + Chargeable Li-ion Battery

 
---
Previous:
Waterproof High Gain 824-960MHz Outdoor Antenna Directional LTE WCDMA CDMA GSM Parabolic Grid Antenna for long distance
Next:
Kingtone Customized Public Safety Bi-Directional Amplifier UHF 350MHz 20W Band Selective Repeater RF Integrated BDA for Walkie Talkie Signal Extender
---